Certainly! We offer the convenience of bringing cars onboard on several of our ferry lines, allowing you the freedom to travel with your vehicle.
Please note that not all lines support this option. If the ferry operator permits car transportation, the line will be clearly labeled as "Vehicle onboard" During your search, you'll be able to identify if this option is available for your selected route.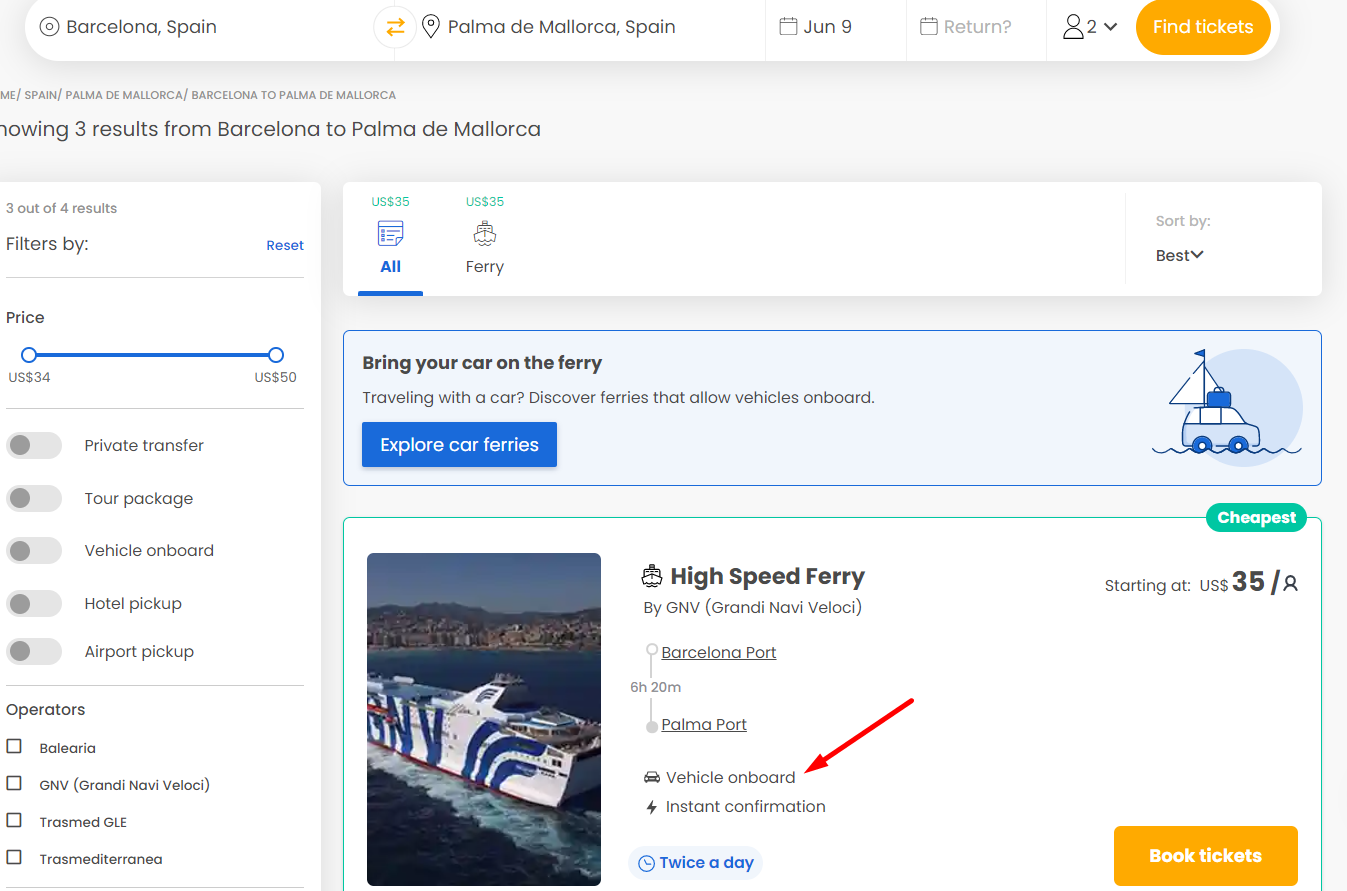 To include a vehicle in your booking, simply check the box "I'm bringing my car onboard" before proceeding to fill in the passenger details.