If you would like to cancel your booking, follow these directions:
Click "My Bookings" on the top right of any page on our site.

2. Afterwards, you will be directed to a dedicated page where you can provide your booking reference number and the email address associated with your reservation. Simply enter these details and click "Find my booking" to access all of your booking information, where on the right-hand side, you will see the following (if cancelation is possible):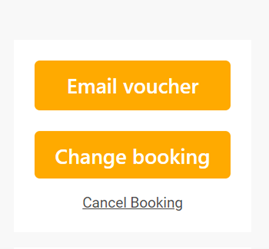 On this page, you will find details regarding the cancellation policy of the operator you booked with, including information about refunds, if applicable. Additionally, you will be presented with the opportunity to specify the reason for your cancellation. Once you have reviewed the information, simply click on the "Cancel booking" button to proceed with the cancellation process.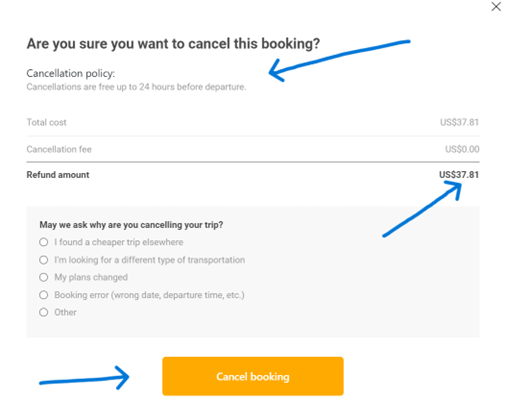 If you would like to cancel your booking outside the allowed cancellation period, it is important to note that a refund will not be possible. However, you still have the option to proceed with the cancellation, without receiving a refund. Please be aware that in such cases, the full charge for the reservation will still apply.