If you would like to cancel your booking, follow these directions:
Click "

My Bookings

" on the top right of any page on our site.

2. You will then be taken to a page that asks for your booking reference number and the email that you used to make your booking. Enter this information and click "Find my booking" to access all of your booking's information, where on the right-hand side, you will see the following (if cancelation is possible):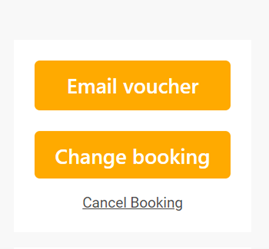 On this page, you will see the cancellation policy of the operator you booked, as well as the amount that you will be refunded (if a refund is possible). You will also be given the option to choose the reason for your cancellation.
After this, just click on Cancel booking.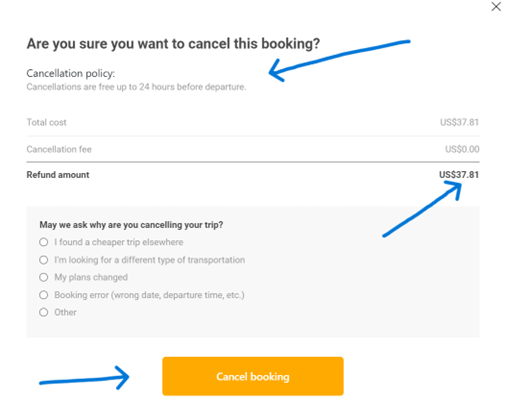 If you would like to cancel your booking but you are not within the cancellation period, a refund will not be possible, but you will still be able to cancel your booking (you will still be charged fully for the reservation).