While some operators do offer the option to book tickets on the same day, it's important to note that most operators don't provide this service.
In general, when an instant confirmation is available for a specific line, usually you can book tickets even within 24 hours before departure. This gives you the freedom to plan spontaneous trips without any worries. However, for lines that do not offer instant confirmation, bookings are typically accepted up to 24 hours prior to departure. It's worth mentioning that these rules are general and may vary depending on the operator.

You can search the website to find out the availability of tickets for your desired route on a specific departure date. If the chosen date is unavailable, this information will be clearly stated on the website.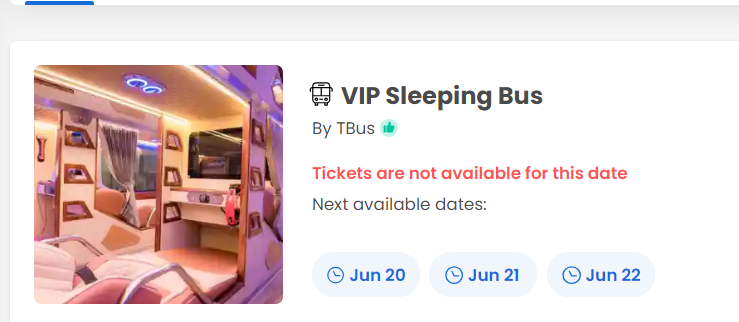 To ensure a smooth and worry-free travel experience, we highly recommend booking tickets in advance when it's possible, in order to guarantee availability for your preferred travel date and time.