For some operators, it is possible to book the tickets on the same day. However, not all operators allow this.
Here at Bookaway we have a 24-hour booking window that restricts reservations a day before a departure. This window is set in place in order to allow the operators enough time to approve each booking and ensure that everything is good to go for each departure.
When searching for a specific route you want to book, you will see one of the following two results: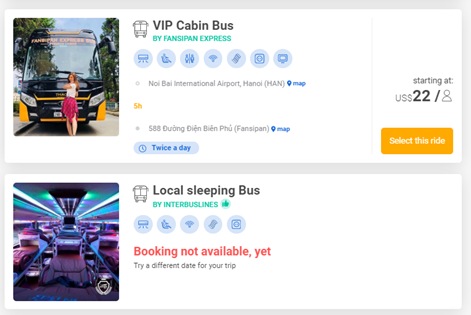 If you see the price, this means that there are departures available to book for your desired date!
If you do not, this means that there are no departures available for the date that you searched.